.NET MAUI (Multi-platform App UI) is a project by Microsoft to unify the creation of applications across multiple platforms. With .NET MAUI, developers can create applications that run on Android, iOS, macOS, and Windows from a single codebase.
.NET MAUI as a evolution of a Xamarif.Forms platform allows to use one solution for an application working on multiple sources. As a result, the cost of production is much lower and the time spent on application development is shorter than when writing applications separately for each system.
Cross-platform
Object Oriented
General purpose
Portable code
.NET Framewok
Open Source
.NET MAUI provides multiple cross platform features to use in multiple devices such as graphics functionality, API for accessing native device features, data-binding and UI elements customization.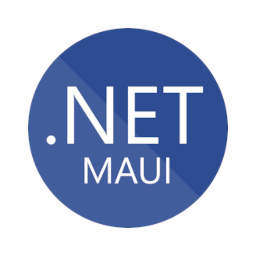 - Our Strategy
Step

01
The first meeting
Understanding requirements
Together with the client we define the business case driving the customer needs. Specification of business requirements are subseqently used in rapid prototyping
Step

02
The second step
Prototyping solution
Within just weekds the customer is involved in a series of prototyping sessions to gather feedback and improve the software model and the user experience using incremental steps in implementation and architecture.
Step

03
Ongoing maintenance
Software maintenance
Customer receives a long term guarantee of ongoing cooperation and maintenance of the delivered software to ensure that the whole solution grows in tune with evolving business requirements.
- Contact Us
If you need more info, please speak with us by using the contact details provided below, or by filling in the contact form.
Our Location
71-75 Shelton Street, London, GB
- Write to us
Success! Your message has been sent to us.
Error! There was an error sending your message.