Are you in search of compelling, intuitive, and powerful user interface (UI) designs for your digital products? Welcome to our digital canvas where we turn your dreams into pixel-perfect realities.
Our seasoned team of UI designers specializes in creating interfaces that are not just visually stunning but also extremely user-friendly.
Understanding Your Needs
User-Centric Design.
Iterative Testing & Refinement
Adherence to UI Principles & Guidelines
Collaborative tools enabling close work with clients
Delivery of High-Fidelity Designs
Ready to create compelling, user-friendly interfaces for your digital products? Get in touch with us today for a free consultation. Our team is ready to answer your queries and discuss how we can help transform your digital presence. We look forward to working with you and creating interfaces that your users will love. Let's create something amazing together!
Beyond basic interface design, we provide a comprehensive range of services to meet your diverse digital needs like: User Experience (UX) Design - Complementing our UI design services, we offer UX design that ensures your interfaces not only look good, but also provide a seamless and meaningful experience to the users. Interaction Design: We create intuitive and natural interactions, ensuring your digital product feels fluid and responsive, leading to an engaging experience for your users. Responsive Web Design: We ensure your digital products look and function optimally across all devices and screen sizes, providing a consistent experience to your users. Information Architecture: We help organize and structure your digital content in a user-friendly way, making it easy for your users to navigate and find the information they need. Visual Design: We blend aesthetics and functionality, creating visually pleasing interfaces that elevate your brand identity and ensure memorable user experiences.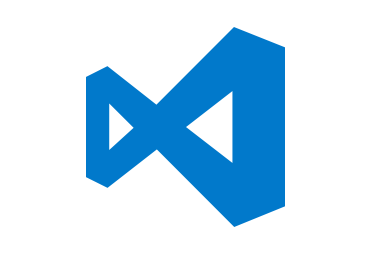 - Our Strategy
Step

01
The first meeting
Understanding requirements
Together with the client we define the business case driving the customer needs. Specification of business requirements are subseqently used in rapid prototyping
Step

02
The second step
Prototyping solution
Within just weekds the customer is involved in a series of prototyping sessions to gather feedback and improve the software model and the user experience using incremental steps in implementation and architecture.
Step

03
Ongoing maintenance
Software maintenance
Customer receives a long term guarantee of ongoing cooperation and maintenance of the delivered software to ensure that the whole solution grows in tune with evolving business requirements.
- Contact Us
If you need more info, please speak with us by using the contact details provided below, or by filling in the contact form.
Our Location
71-75 Shelton Street, London, GB
- Write to us
Success! Your message has been sent to us.
Error! There was an error sending your message.