Taskscape Ltd is a team of passionate Visual Studio developers. We specialise in Microsoft stack and therefore Visual Studio and Visual Studio Code have always been the environments of our preferred choice.
Visual Studio covers multiple development scenarios and we have built a solid workshop around it with several years of experience. Specifically it offers excellent choice of targets with the .NET platform, including: UWP (Universal Windows Applications), Windows Presentation Foundation (WPF), cross-platform desktop development (.NET Core), platform agnostic web development (ASP.NET), as well as mobile application development (Xamarin).
15+ years of experience
Microsoft Certified Pros
WinForms development
Windows Presentation Foundation
.NET development
ASP.NET development
With Visual Studio, our team is capable of prototyping database driven applications within days and delivering the full product targetting web or the desktop within just weeks from the approval of prototypes.
Visual Studio is a great multi platform and multi framework development tool that boosts productivity with a rapid application development paradigm.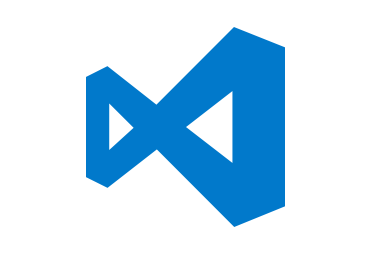 - Our Strategy
Step

01
The first meeting
Understanding requirements
Together with the client we define the business case driving the customer needs. Specification of business requirements are subseqently used in rapid prototyping
Step

02
The second step
Prototyping solution
Within just weekds the customer is involved in a series of prototyping sessions to gather feedback and improve the software model and the user experience using incremental steps in implementation and architecture.
Step

03
Ongoing maintenance
Software maintenance
Customer receives a long term guarantee of ongoing cooperation and maintenance of the delivered software to ensure that the whole solution grows in tune with evolving business requirements.
- Contact Us
If you need more info, please speak with us by using the contact details provided below, or by filling in the contact form.
Our Location
71-75 Shelton Street, London, GB
- Write to us
Success! Your message has been sent to us.
Error! There was an error sending your message.